About stationsledsagning.se
Last updated:
The purpose of this website is to make trips by train (and some long distance buses) easier for travelers with disabilities. We help by providing information regarding assisted travel to and from the train or bus. 
The assistant meets you at a designated meeting point and follows you to the train or bus. The guide has a yellow reflective waistcoat with a clear text saying "Ledsagare" (assistant in Swedish) on the front and back of the vest.
The train staff ensures that you find your reserved seat on the train. If you should change train, the assistant will meet you at the train's door, and help you with the change.
When you have reached your destination, the assistant will meet you at the train / bus door and accompany you to the meeting point.
The meeting points have signs with text, symbolic relief and in braille. The meeting points are usually outdoors, but sometimes indoors if a waiting room is available.
You should order your assisted travel when booking your trip and/or buy your ticket. (Possible from most EU countries, but not all.)
For questions regarding the service use email stationsledsagning@trafikverket.se
If you have problems with your pre-booked assisted travel during the trip, there is an emergency number that you can call on +46(0) 774-44 55 55. The emergency number is also on the meeting points and on your booking confirmation.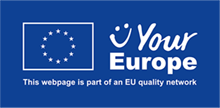 Help us improve!
This webpage is a part of EU quality network - a singel digital gateway. Please let us know if we can improve the content in any way.